Original software on Apple IIgs by
Antoine VIGNAU
and
Olivier ZARDINI
in 1995 as Freeware.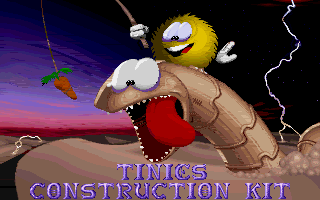 It lets you create new levels for the game
The Tinies
.

Technical information about the software :


- 11800 Assembly lines,
- 4 months of development,
- Ability to play during level construction,
- New human graphic interface (fast and intuitive),
- Cut / Paste available between levels,
- Use of high color pictures (converted with Convert 3200),
- Boot screen from Atreid Concept's Furies game,
- 'Junkie' music girl by Dizzy,
- Comes with 20 original new levels for Tinies,
- GS/OS Compatible, Hard drive installable.