Original software on Apple IIgs by
Antoine VIGNAU
and
Olivier ZARDINI
in 1992 as Freeware.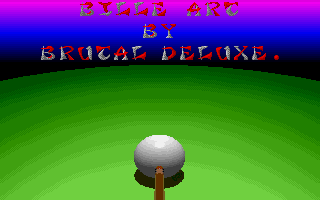 First public work on Apple IIgs by
Brutal Deluxe Software
. We hope you have noticed the evolution with our latest products !!! The game was modified for the u.s. market because of the 'Panic' girl... :-)

Technical information about the game :


- 5000 Assembly lines (Merlin 16+ for ever),
- 4 'crazy' months of development,
- "No Tools" human graphic interface,
- Jokes everywhere... :-(,
- Original SoundSmith Themes by Gold GS,
- 'About' and 'Hall' pictures Art work by Dizzy,
- 256 colors pictures modified with Antoine's draw program :-),
- Display bugs (c) 1992 by Olivier :-(,
- 'Pub and G point' stupid joke by Antoine,
- Boot from disk.